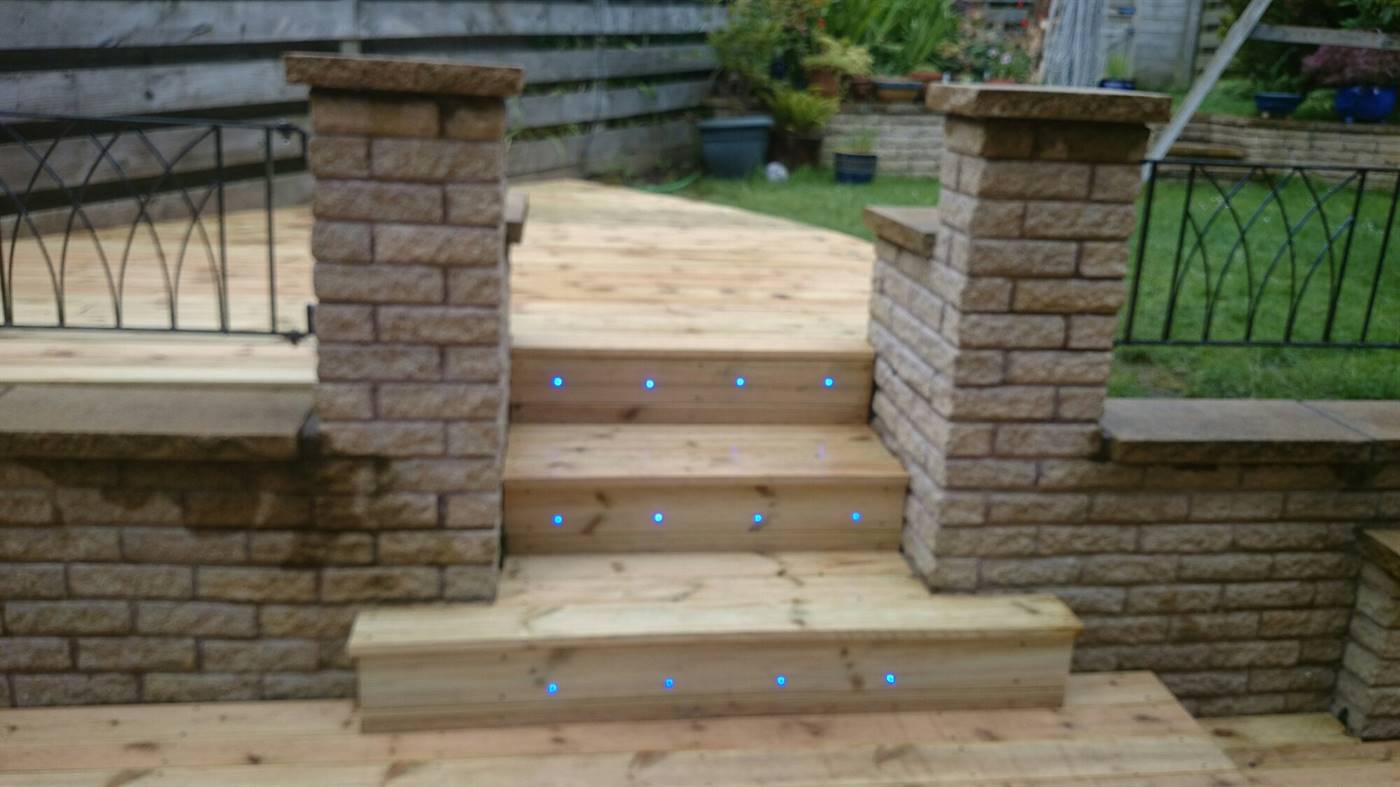 We fitted led lights to the steps for this Decking project in Edinburgh.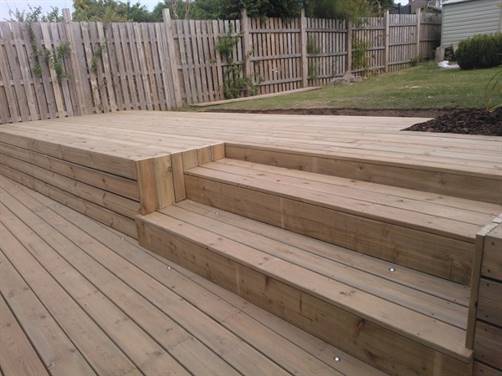 í
Also fitted led lights to these decking steps for Decking project in Corstorphine,  Edinburgh.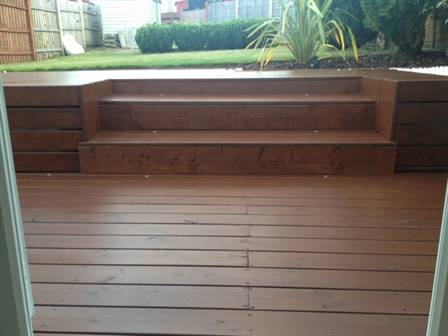 Same steps with led lights viewed after the boards have been stained.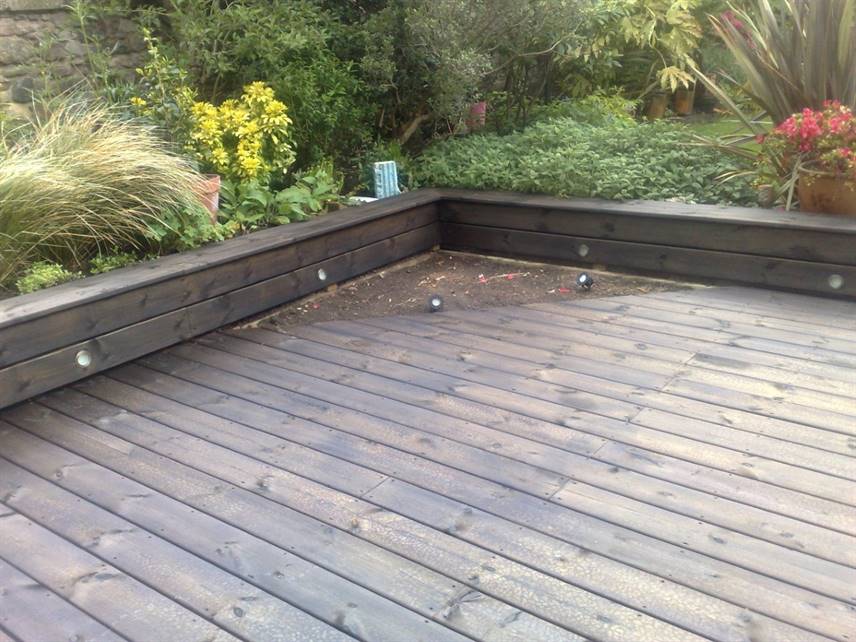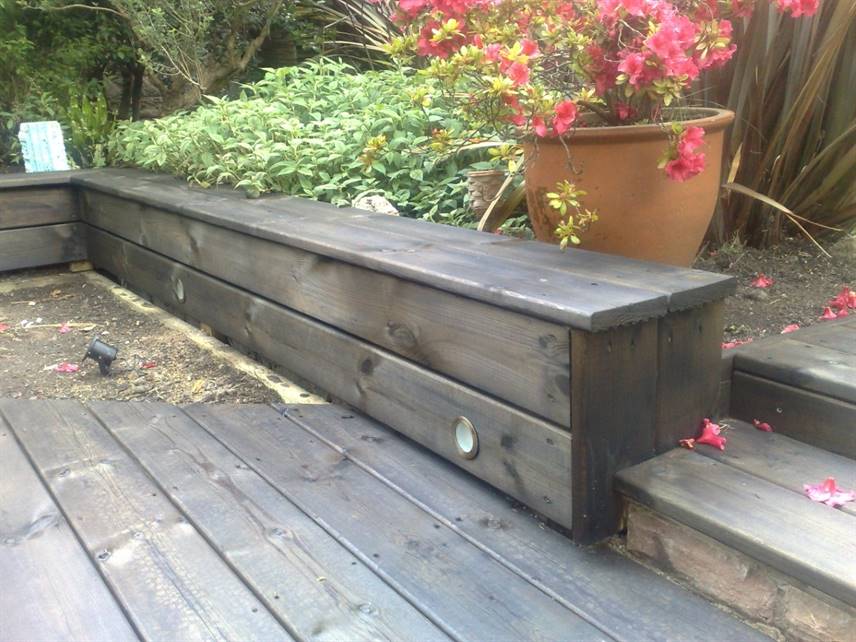 More lighting fitted to bench seating for project in the Grange,  Edinburgh.
Posted from WordPress for Android