Garden Designers 


Here's a picture of
for a client in Edinburgh  requiring Garden Designers, sited just off Holyrood park- Designed And Build by Garden Construction Co. The customer had taken out the kitchen window and installed a large triple patio  doors to newly converted kitchen dining room. The area immediately to the back of the house was originally a brick retaining wall 1m from house wall and 1.2m high.We excavated the area by hand as it was inaccessable for a digger. We then constructed concrete block retaining walls with timber copings and cement rendered them , to be painted by client. After fitting the patio doors were fitted we created this deck design for Rachel to make full use if the space in conjunction with her new kitchen. The deck is fitted to the floor level of the kitchen and matches the colouring of internal floorboards an the deck boards run in the same direction as the kitchen floor boards to give the feeling of continuity giving the deck which also makes the kitchen seem bigger and the deck part of the room. With the patio doors open in the summer this area really does become a stylish outside room.The deck also reflects light back into the kitchen which is quite dark being East facing.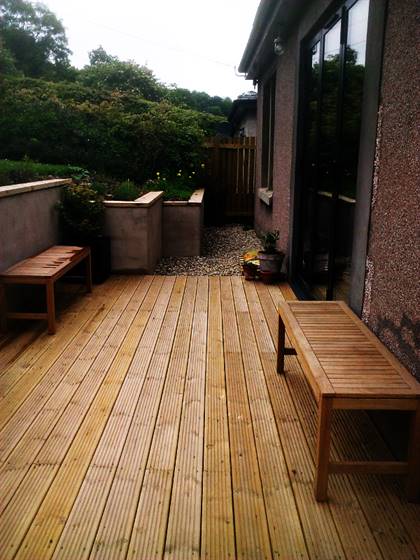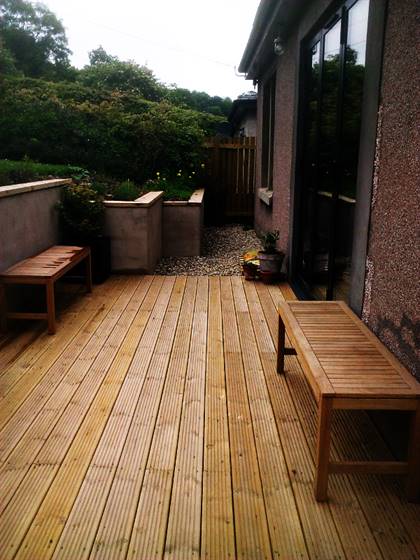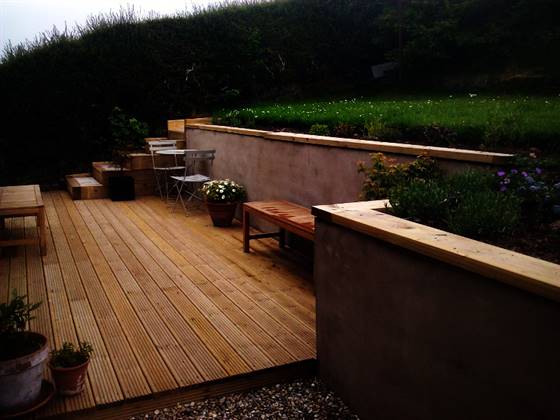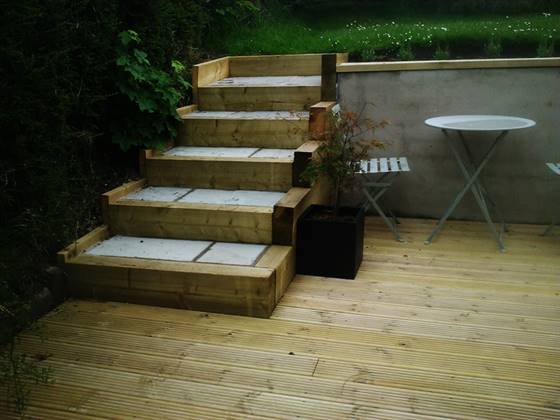 The steps to upper terrace were constructed fom timber sleepers with stone paving inlays for treads.
MORE DECKING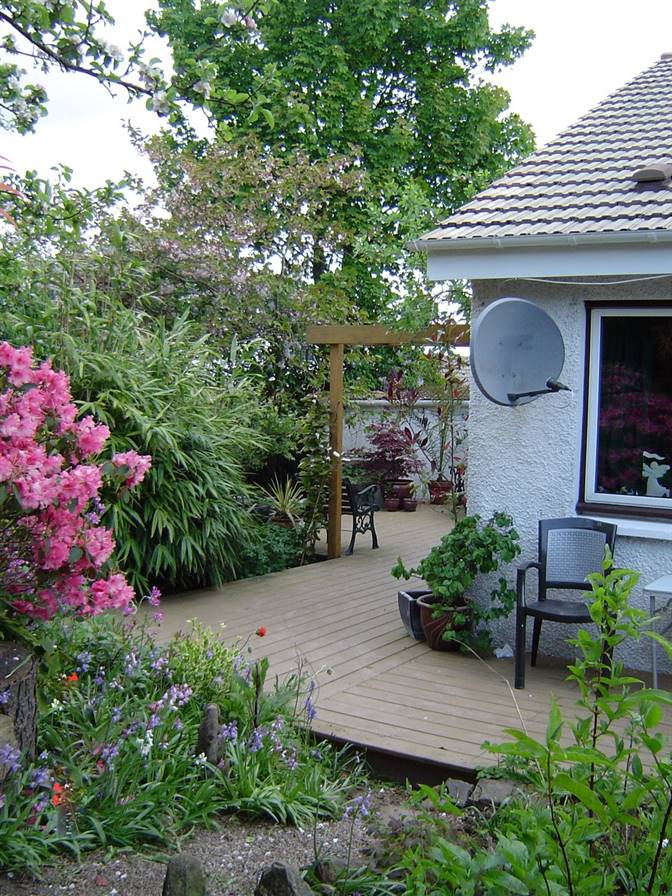 Decking fitted here smooth side up.Most deck boards are reversable being grooved on one side and smooth on the other. This deck is well complimented by the planting scheme , rhodedendron to foreground ,and  bamboo to centre. the pergola adds height to the design and in this case we trained a damson fruit tree over the top of the framework to form a canopy to the deck area.The various pot plants such at the Acer "bloodgood" give interest to the timber decking and also soften the strong lines of the deckboards. Planting to the edge of the deck that spills over onto the boards such as the Geranium with the blue flowers to bottom right " johnsons Blue" also serve the same purpose of softening the deck. A blue l.e.d. uplighter was fitted to the base of the pergola to illuminate the damson tree in the evening . The blue light gives the foliage  a lovely silvery appearance at night.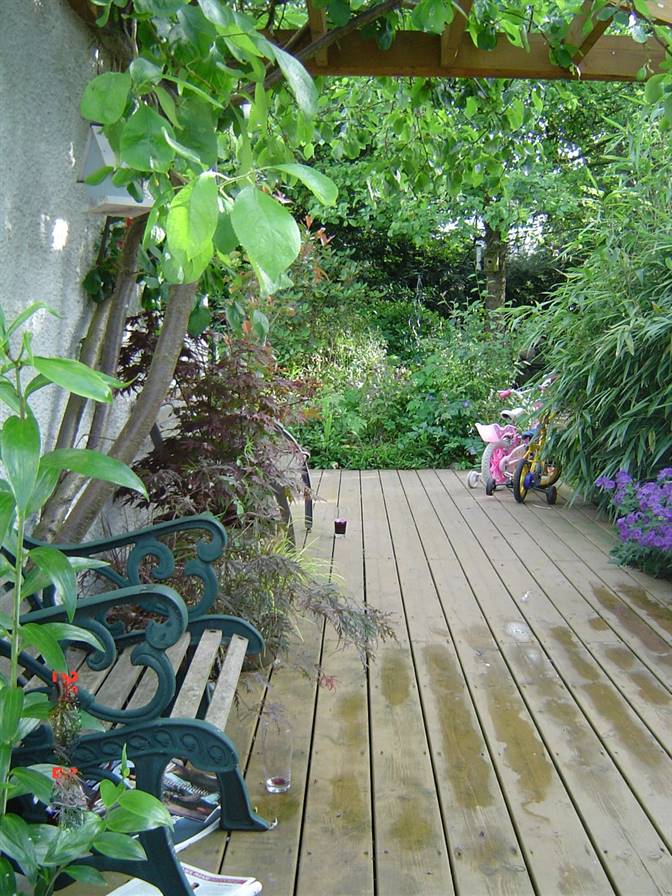 Herbacious cranesbills , decked out from early-summer to autumn with lots of large flowers blue . It is a lovely plant that looks best when allowed to make a dense patch of  ground cover, with its mounds of elegantly divided leaves. A good plant for a cottage garden or informal border .